Ms. O'Connor's
Second Class
2019/2020
Parent Teacher Meetings

Click the button below to book an appointment to discuss your child's progress. ​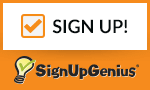 ​Christmas Play​
I have given out parts for our Christmas Play "Straw and Order". I will send home scripts with the children who have major speaking parts. Rehearsals have already begun and the children are very excited to perform it for you in December. I will be in touch when a date for the play comes to hand.



​TRy out some ​spelling games at home
How can I make learning spellings more fun?
Find the word
Look to see if you can see a small word inside your word. E.g. where, friend.
Jumbled letters
Write your word on paper, cut each letter and put the word back together.
Look, say, cover, visualise, write, check
√ Look at the word
√ Say it out loud
√ Cover the word
√ Visualise the word (imagine a picture of it in your head)
√ Write the word from memory
Matching pairs
Find matching pairs of words with a spelling pattern in. E.g. train/rain
Word painting
Draw the word in chalk and brush over it with a wet paintbrush.
Hangman
Play hangman with a partner, using the words you are learning.
Rainbow words
Break the word down into syllables and write each part in a different colour.
Bubble writing
Write the word in bubble writing and write inside it.
Tracing
Write your word down 3 times and trace over it in different colours.
Mnemonic
Write a mnemonic to remind you of the spelling. The first letter of each word in the sentence spells the word. E.g where: what has everyone really eaten?
Word shape
Draw around the shape of the word and try to remember the shape of the word.
Rhymes and pictures
Use rhymes or pictures to go with words to help them remember.
1. You hear with your ear
2. The word separate has "a rat" in it (separate).
3. Donkeys, monkeys - There are keys in donkeys and monkeys.
4. The word here is also in its opposite there.
5. Villain - A villain is one who lives in a villa.
Internet games
Search online for word games to practise words. E.g. www.funbrain.com/spell/
Musical spellings
Make up a short rhyme or song to remember spellings or rules for spellings.
Spelling tennis
One person starts with a letter, the other adds one until a word is made. The last person to add a letter wins.
Spell jumps
Jump up and down on a trampoline or skip whilst saying each letter of your word you are spelling.

FREE FALL PERSPECTIVE ART
​sEPTEMBER
​

​STEM WEEK 14-18 oCTOBER





HOMEWORK
15/10/19 and 16/10/19
Click the link below to play the game Thinking of a Number

You must enable flash to be able to play the game. Click on 'Problems viewing this resource' on the site for more details.


​Making Bridges
Being an Engineer
The children planned, designed and created bridges using lollipop sticks, string, straws and blu tack.
Making Slime
STEM WEEK October

​Maths stations
stem week october